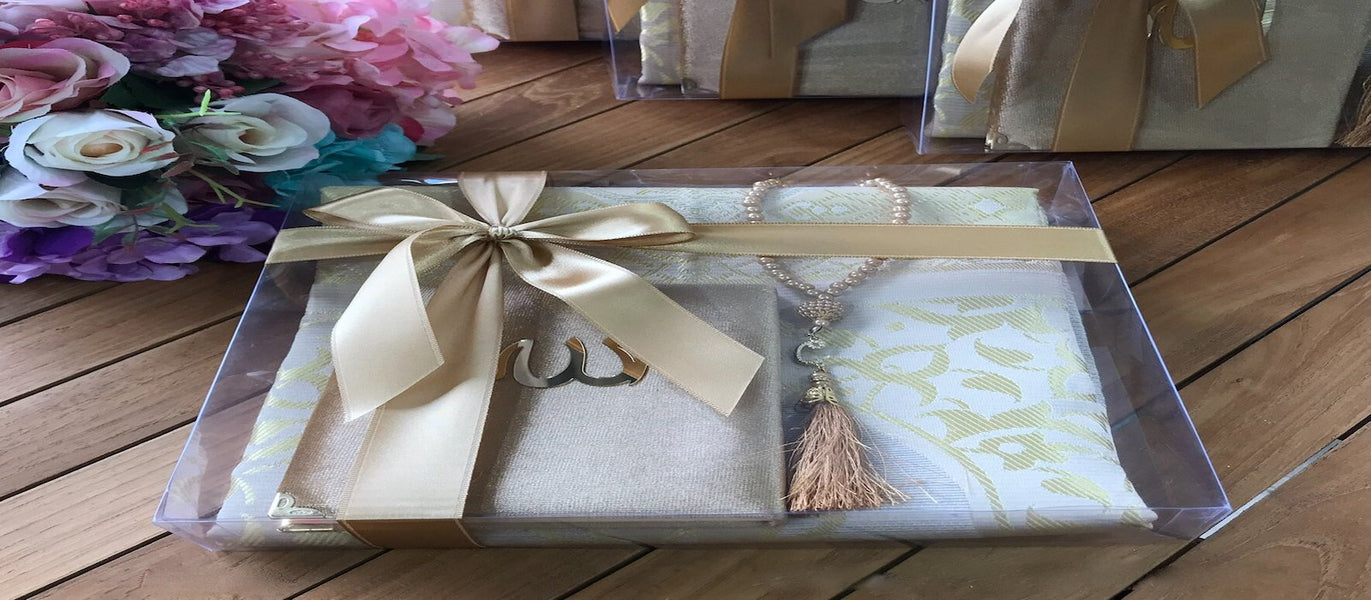 Make her or him smile with great Eid gifts
Here at Islamic Goods Direct, we strive to make sure that all celebrations feel special for you and your family. With that in mind, we've compiled a curated selection of the best gifts for Eid. They are here to help you pick something that your loved ones will adore. Not the other way around. You don't need to worry about looking around anymore. Our shop is filled with an endless variety of products to celebrate the end of Ramadan. Browse presents for men, women or kids to create a festive mood for Eid and rejoice together!
Traditional Eid gifts you can't go wrong with
Eid means the world to all Muslim families, and it should be celebrated in a joyous way. To do so, think of Islamic Goods Direct as your starting point. We offer an extensive range of Islamic Eid gifts to make these days memorable for everyone. While Ramadan tests how unshakable your faith is, Eid is all about festivity, enjoyment and spreading love. Our traditional box sets are created to astound whoever you give them to. Just imagine beautiful beads, prayer mats, Surah books and tasbih that blend into one unique pack. It's like nothing else, make no mistake. Plus, it's an excellent way to show how much you love those around you.
Treat your family to Islamic gifts and delicate fragrances
Eid would be nothing without multiple whiffs of subtle fragrances. If you're looking to impress your significant other with some, you've come to the right place. We have perfumes for men and women to wear on Eid and leave a unique waft behind, wherever you go. Our fragrances will accentuate your individuality and help it blossom. With guests coming and going, your house should smell just as fabulous as you do. For this, we offer an array of air fresheners to keep any odours at bay and make your home a comfortable environment for all. Looking for brilliant Eid gifts for your kids? Take a closer look at dolls, games and cards available at Islamic Goods Direct. We've got presents for the whole family!